National Hugging Day, #tonytigergate, #FC2016, cool furs and hot news. NEWSDUMP (2/3/16)
---
Headlines, links and little stories to make your tail wag.  Guest posts welcome. Tips: patch.ofurr@gmail.com. 

Site goes down with high traffic for #tonytigergate – and the hits keep coming.
The Twitter joke of #tonytigergate drew enough mainstream curiosity to overload this site. (An upgrade may hopefully prevent that next time.)  After the story about it was posted here, it kept getting mainstream traction – highlighting a cheeky dichotomy. On one hand, there's reputation concern – on the other hand, tickling an audience is kind of validating. It's two sides to the coin of furry subculture and I don't think that will ever change.
It reminded Fred Patten of something else:
Dear Patch; I vaguely remember that during all the news and publicity in 1987 for  Who Framed Roger Rabbit, there was a report that Charles Fleischer, the voice actor for Roger, got many NSFW erotic invitations from women, addressed specifically to Roger, not to him.
For National Hugging Day, the new episode of Culturally F'd is based on a Dogpatch Press article.
National Hugging Day is every January 21 for normal people.  (It's every day for furries.)  I propose making a special occasion of it next year. And it was like a big fuzzy hug to get surprised with an entire video based on my article – "Hugs are the handshake of furries." Wow thanks Arrkay and crew, nice to see you used it!  Anyone can freely use any content on this site that way.
Hero Cop stops suicide with a hug. It's another way to suit up and make a difference. They need a whole squad for this… I know some willing volunteers.
Adafruit does a panel at Further Confusion 2016.
"Adafruit visits FurCon San Jose." The 50-employee company calls itself "the best place online for learning electronics and making the best designed products for makers of all ages and skill levels." They have a large category of electronic products to assist Cosplay/Costuming. Phil B says Furries are 'power users' for that:
What really sets this group apart is the emphasis on world-building and personal characters. Also, there's more costume electronics…and more Adafruit electronics especially…at this one convention than I've seen in an entire year's worth of anime, comics and steampunk events.
Super Smash Brothers at FC 2016.
'Our Fuzzy Neighbors: Further Confusion 2016'. On the weekend of Jan. 15, there was a national tournament series for Nintendo's crossover fighting games on the other side of the San Jose convention center. It was 'one the largest most spectacular events Smash has ever seen'.  eSports Writer SmashCapps was welcomed as a guest to Fur Con.  He said it was the most warm welcome he had ever received.  He enjoyed a guided tour, borrowed a fursuit, and went to the dance. He covers 'what the furry community can teach us on running better events' in his Part 2 to the article.
FC2016 wrapup. 3,536 attendees, 760 fursuiters, and a move to an expanded con center next year.
FurnightATX in Austin – first show is a success.
A blog post looks back on the show.  This newest 'Furclub' dance was pre-announced here. "Attendance was amazing" at around 100 with 25 fursuiters.  The 2010's growing movement of furry dance nights gets a lot of notice in my articles – I think it's really exciting to see a first-time show start bigger than some well established ones, like Foxtrot in Denver.
Furry Con History Map. Huscoon is a fursuiter and Professional Data Analyst.
Rightwing ranter picks on furries.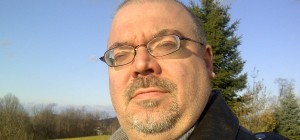 His actual profile pic wasn't singled out to show constipation. That's built in.
Make-believe is fun. Paranoia about imaginary threats is disturbing.  The Gay Agenda and the even more bizarrely imagined Furry Agenda are what grinds the gears of Phil E. at "World Net Daily."  His spirit animal is a potato… his mind can't get out of the dirt.  He would have little to say if he couldn't rant about the sex lives of strangers, as if anyone asked for HIS opinion.
The furries are coming!  Phil fears they'll hug his manhood away.  But he's not going to take that fluff like a little girly-man. He's getting steely hard to beat us off.  Some people with pent-up aggression bully the weak or kick puppies… others just pick on people who role-play as puppies.  Out of anyone, why target a tiny and harmless subculture?  (Instead of fighting crime or terrorists to save us all?)
Oh, I found out.  He's been stalking a Furry for a year with a grudge, because that one mocked his writing with a response that had nothing to do with furries. He seems to take these things badly. (More silliness at Encyclopedia Dramatica.)
People get negative like that out of deep insecurity.  Actually, I sympathize for Phil.  I'm sorry that Disney is catering to us instead of making manly wrassle-fests for him.  This is happening.  We're just cool and he's not.  Cool with ourselves enough to dress how we want.  We have friends and fun.  We're not mad.  Really, that's what being big is about… being a cool cat no matter what Spudboy thinks.
Movie seeks furries… furries not OK with it.
At the Rochesterfurs forum, old school greymuzzle PeterCat reports reading a movie script. Ron Perlman (Hellboy, etc) is involved. PeterCat says to avoid the same old, same old tasteless cliches in it.  But apparently a pair of furries ignored taste and appeared as fursuit extras in the film.  That's under Non-Disclosure, so no more will be said for a while… but just so you know, Hollywood has some crap coming through the pipes.
Searching Joan Jett's 'Bad Reputation' + Furry gets this.
______________
AMAZING FURRY NEWS COMING SOON –  #7 Will Make You Roll Around Like A Hedgehog!
______________
Toys R Us Accidentally Puts Bad Dragon On Hot Christmas Gifts List

— Dogpatch Press (@DogpatchPress)

September 30, 2015
Scandal Erupts When ABDL Furries Keep It In Their Rooms And Can't Be Glared At In Public

— Dogpatch Press (@DogpatchPress)

September 29, 2015
Hotel Guest Trapped In Elevator With Furries No Longer Recognizes Relatives, Has New Family Now

— Dogpatch Press (@DogpatchPress)

September 30, 2015
Fursuit Parade Followed By Guy With Shovel

— Dogpatch Press (@DogpatchPress)

October 1, 2015
Wall Street Journal Covers Mounting Business For Bad Dragon

— Dogpatch Press (@DogpatchPress)

October 1, 2015
Reviews: Which Mutagenic Ooze Is Best For Your Fur?

— Dogpatch Press (@DogpatchPress)

October 1, 2015